Peanut Butter Granola
Begin your day's adventures or refuel during your mid-day snack break with our easy-to-make peanut butter granola recipe. It's full of peanut buttery goodness and extra crunch.
Serves 12
8 mins.
prep time
50 mins.
total time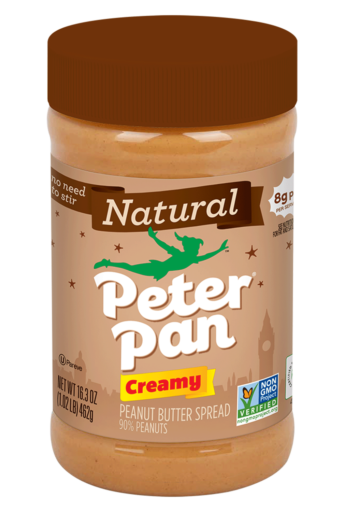 Featured Product
Natural Creamy Peanut Butter Spread
Peter Pan's natural peanut butter spread gives you the rich, spreadable flavor you love, with just four simple ingredients. Snack naturally with no high-fructose corn syrup or hydrogenated oils. Plus, there's zero grams trans fat per serving. Available Sizes: 16.3 oz. 40 oz.