Oatmeal Power Bowl
Breakfast brings the most magic to your day. And there's no better way to prepare for your daily adventures than with this Oatmeal Power Bowl recipe. Filled with flax and chia seed goodness and topped with fresh fruits of your choice, this scrumptious breakfast will make your taste buds and body happy.
Serves 1
10 mins.
prep time
4 mins.
total time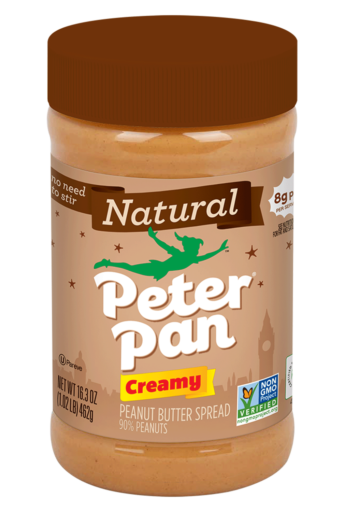 Featured Product
Natural Creamy Peanut Butter Spread
Peter Pan's natural peanut butter spread gives you the rich, spreadable flavor you love, with just four simple ingredients. Snack naturally with no high-fructose corn syrup or hydrogenated oils. Plus, there's zero grams trans fat per serving. Available Sizes: 16.3 oz. 40 oz.