Gluten-Free Oatmeal Trail Mix Cookies
Your traditional oatmeal cookies recipe just got easier, tastier, and is now gluten-free. Try our unique spin on peanut butter oatmeal cookies, oatmeal trail mix cookies. Crunch and adventure away!
Serves 16
25 mins.
prep time
60 mins.
total time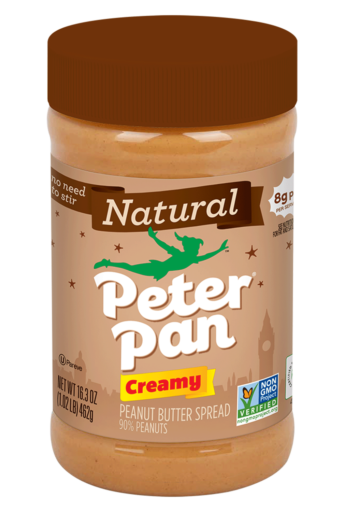 Featured Product
Natural Creamy Peanut Butter Spread
Peter Pan's natural peanut butter spread gives you the rich, spreadable flavor you love, with just four simple ingredients. Snack naturally with no high-fructose corn syrup or hydrogenated oils. Plus, there's zero grams trans fat per serving. Available Sizes: 16.3 oz. 40 oz.