Peanut Butter Banana Smoothie
Looking for a filling, peanut buttery way to start your day? Learn how to make our delicious rendition of a peanut butter banana smoothie. Grab your blender and follow the recipe below!
Serves 4
5 mins.
prep time
5 mins.
total time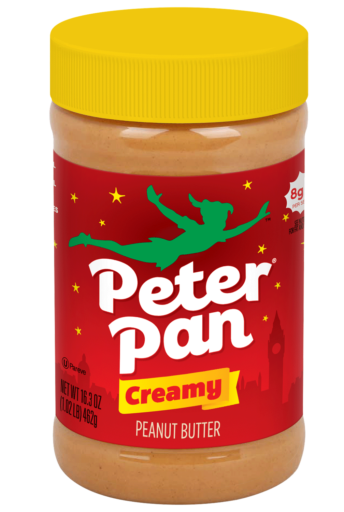 Featured Product
Creamy Peanut Butter
For the best-tasting PB&Js, Peter Pan Creamy Peanut Butter is the only choice with plenty of peanut flavor you love, and a smooth, spreadable texture. This gluten-free peanut butter has no high-fructose corn syrup and four simple ingredients. Spread it, scoop it, dip it or bake it! Available Sizes: 16.3 oz. 28 oz. 40 oz.