Peanut Butter & Jelly Sandwich
Our classic peanut butter and jelly sandwich recipe made with your favorite variety of Peter Pan® Nut Butter adds extra excitement to your meal. Follow these simple steps to whip up this nostalgic meal for yourself or the whole family.
Serves 1
5 mins.
prep time
5 mins.
total time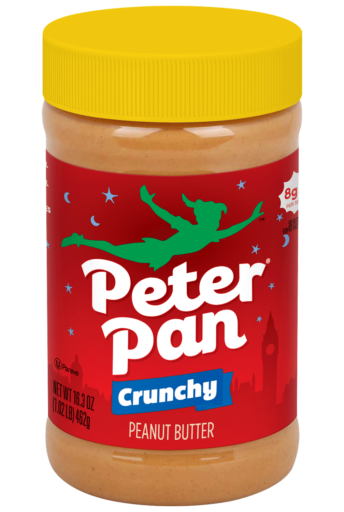 Featured Product
Crunchy Peanut Butter
Hearing a hungry grumble? Drown it out with the satisfying crunch of Peter Pan Crunchy Peanut Butter. Your favorite sandwich isn't complete if you can't savor the crunch in every bite. Available Sizes: 16.3 oz. 28 oz. 40 oz.